The Rugby World Cup is the most visible of rugby tournaments and it takes place every four years to determine which nation is the world champion. This year's tournament will take place in Japan.
Here is a list of interesting facts about the Rugby World Cup to get you into the spirit of the 2019 World Cup in Japan:
RUGBY WORLD CUP FACTS:
King Jonny
The hero of England's 2003 World Cup campaign was Jonny Wilkinson, who retains the title of top points-scorer in the history of the finals, with 277 from one try, 58 penalties, 28 conversions and 14 drop-goals.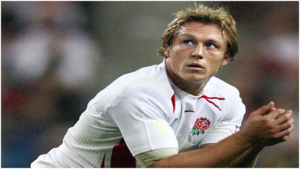 1.Mostnumber of tries
Jonah Lomuof New Zealand in 1995 and South African player Bryan Habana in 2007 shared a record for the most tries in one competition, with eight a piece.
2.Seeing red
Canada is the only team to have received two red cards in one game, in a 20-0 defeat to South Africa in 1995, Gareth Rees and Rod Snow were the culprits.
3.Just whistle ...
The same whistle is blown for each tournament's opening match of the Rugby World Cup. It was first used in 1905 by a Welsh referee during a match between England and New Zealand.
4.Largest margin of victory
The Wallabies beat Namibia in 2003 with ascoreline of 142-0. New Zealand is the only team to score more points in a match, beating Japan 145-17 in 1995.
5.Reigning champion
Before the first Rugby World Cup in 1987, the United States is technically reigning international champion because they have won the gold medal at the 1924 Summer Olympics Rugby tournament.
6.Multi-World Cup
Namibia'sRudie van Vuuren appeared in both the World Cup in cricket and rugby union in 2003. If all this talk of rugby makes you think your training needs a boost, consider a new Rugby Drill from https://www.sportplan.net/drills/Rugby/
7.Australia has won two World Cups in the northern hemisphere.
The Wallabies can boast having won two World Cups in 1991 and 1999, both in the northern hemisphere.
8.Young guns
Welsh winger George North is the youngest World Cup final try-scorer at 19 years and 166 days, with two tries in the 81-7 victory over Namibia in 2011.
9.Drop-goals
Five drop-goals occurred by South Africa in a 44-21 victory over England in the quarter-finals in 1999.This remains a record for the World Cup with Jannie de Beer beingresponsible for all five.
10.Double hat-trick
Marc Ellis achieved the highest number of tries in a World Cup match, with six for New Zealand in a 145-17 victory against Japan in 1995.
11.Shock
2007 was the only World Cup, in which the All Blacks failed to reach the semi-finals at least.
12.Is there a Women's Rugby World Cup?
Yes, the Women's Rugby World Cup is held every four years. The next tournament is scheduled for 2021.
13.Winners
New Zealand (1987, 2011, 2015) have won the Rugby World Cup three times. Australia (1991, 1999) and South Africa (1995, 2007) and each won twice.